Sorry this post is coming to you a day late! This semester is really taking a toll on me - I've been unbearably busy. Hopefully things will ease up a little bit in the upcoming weeks.
Bell Bottom Pants by Blue Life @ Planet Blue
I've always loved radical bell bottoms, ever since I was a child. This pair totally rock
with the ombre tie-dye pattern.
Embellished Bow Pointy Toe Ballet Flat @ Urbanog
The ballerina in me LOVES pink ballet flats. And how cute is this embellished bow?
Vintage Rock Crystal Necklace in blue by Octopus Parlour @ ShanaLogic
This necklace has such a cool design, and that shade of blue is really sweet, too.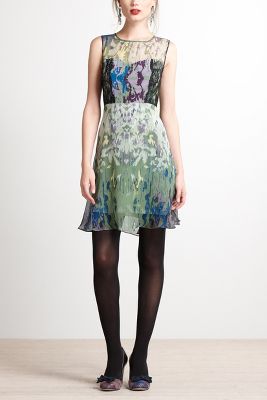 This dress is really cute and perfect for any fancy get together or date night!
And there's more............