I've fallen a bit behind posting up the books I've been reading with the reviews, so here are numbers 21-25, and I will post 26-30 next week!
Don't forget to add me as a friend on GoodReads! -
goodreads.com/wildflowerchild
1.
Any Size, Anywhere Edible Gardening: The No Yard, No Time, No Problem Way to Grow Your Own Food
by William Moss
GoodReads says:
"
Edibles continue to be popular choices for gardeners, and beginning gardeners are no exception. Author William Moss takes a beginning gardener through all the steps needed to grow vegetables and fruits in any setting, regardless of the available (or desired) size. This book covers container gardening, vertical gardening, raised-bed gardening, and traditional methods to help gardeners everywhere bring a taste of homegrown freshness to their gardening experience."

Average Rating: 3.76/5
I said: 4/5 stars, "
This was another book that is filled with all sorts of knowledge about growing food in urban areas with limited access to space."
2. In the House of the Moon: Reclaiming the Feminine Spirit Healing by Jason Elias & Katherine Ketcham
GoodReads says: "
A celebration of healing ways of women offers a philosophical and practical approach to wellness that integrates body, mind, and spirit and uses stories, myths, and parables to teach women to connect with the inherent strength and knowledge of their bodies."
I said: 3/5 stars, "
I found parts of this book to be truly fascinating when sharing stories of women and healers throughout history and the different aspects of traditional healing techniques. I was surprised that the entire third section of the book was wholly dedicated to gynecological problems. This may be interesting for some, but it wasn't necessarily fascinating to me.

"
3. Is Everyone Hanging Out Without Me? by Mindy Kaling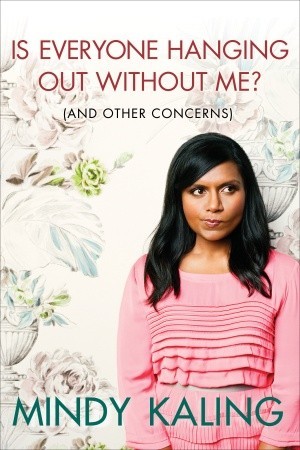 GoodReads says: "In Is Everyone Hanging Out Without Me?, Mindy invites readers on a tour of her life and her unscientific observations on romance, friendship, and Hollywood, with several conveniently placed stopping points for you to run errands and make phone calls. Mindy Kaling really is just a Girl Next Door—not so much literally anywhere in the continental United States, but definitely if you live in India or Sri Lanka."
I said: 4/5 stars, "
I really enjoyed reading this book. It was a quick and easy read. I haven't seen The Office or The Mindy Project, so I didn't know much about Monday Kaling when I started the book, but after reading this quirky and fun memoir, I feel like we are good friends now!

"
4. Put Your Life on a Diet: Lessons Learned from Living in 140 Square Feet by Gregory Johnson
GoodReads says: "
Put Your Life on a Diet: Lessons Learned Living in 140 Square Feet is the ultimate resource for living a simpler life as well as leaving behind a smaller environmental footprint and living a healthier life for you and the planet. In this book author Gregory Paul Johnson guides us in five significant areas-housing, food, technology, utilities, and transportation-teaching us how to create a simpler life, reducing stress in our own lives and harm to the environment. Due to the pressures and complexity of life today, the search for simplicity is being sought after like never before. Put Your Life on a Diet: Lessons Learned Living in 140 Square Feet offers the tools to escape the "cookie-cutter" existence so many are living today and find peace in a simpler lifestyle."
I said: 3/5 stars, "
Based on the title of this book, I thought I would love it. Unfortunately, this book is more about living a compact yet complicated life rather than simple living."
5. How to Manifest Money Effortlessly: Techniques to Be More Prosperous by Bruno R. Cignacco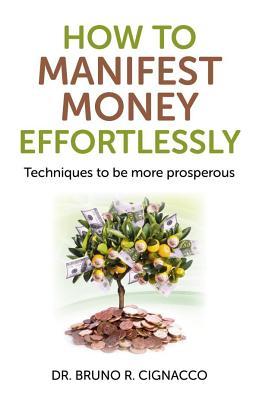 GoodReads says: "
Money doesn't grow on trees, or does it? This book demonstrates money is abundant and you can get your share!"
I said: 3/5 stars, "
This book covered many different topics, which was neat to get an introduction to so many different techniques, but it jumped around a lot and there were many contradictions. It is interesting and beneficial though that the manifestation techniques can be applied to many different aspects of life, not just money."